Affiliate marketing is not the new method in sales and marketing fields. In general, affiliate marketing is method to get more customers and gain profit for every purchase. Everyone is able to become affiliate marketing as long as they fulfill certain criteria. As you know, this kind of marketing focuses only to get customer and does not bother with relationship. However, new era of internet changes the way company or brand applies the affiliate marketing.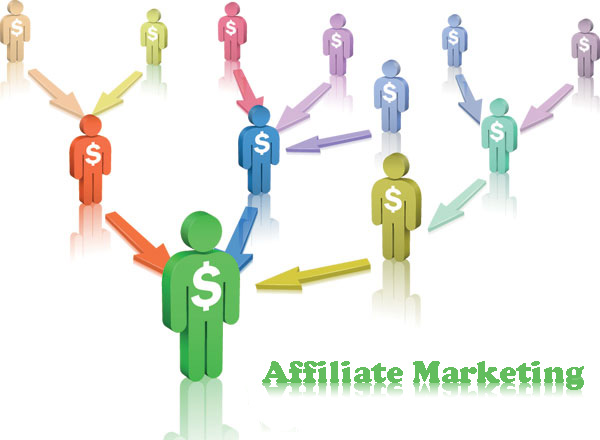 In business, there is market that's very difficult to penetrate by just selling products at stores, for example beauty and health products. Affiliate marketers are not seller or distributor. They only invite potential buyer to know more about products then induce them to buy. It is similar to the word of mouth, but marketer gets payment in every single product that's sold from his or her recommendation. Affiliate marketing strongly applies in internet marketing. Web owner and developer will act as publisher. Advertisers are the company that wants to sell the product. Seller will trace where buyer comes from then put commission into publisher. The difference between affiliate marketing and pay per click is payment method. You do not get money, even people click banner that related to the certain product.
Truthfully, affiliate marketing is still in vague term. In real life application, multi-level marketing can be categorized into affiliate program. Referral model also has portion of this kind of marketing. Well, the endorsement and sponsorship often work together to implement the affiliate marketing. In spite of much confusion, you should recognize the key feature to make distinction between affiliate marketing and other. As mentioned earlier, marketer is not seller. Marketer is free to use any methods as long as the products are sold. Creativity of marketers is one of advantages that cannot be found when it relies on the internal team in company.
Internet is the key factor of significant growth of affiliate marketing. Pay per click is no longer effective for advertisers. You can get high-traffic, but it is meaningless without buyer or customer. New era of affiliate marketing is social media and video service. People interact in social media to communicate and participate in certain topic. Advertiser or company sees the opportunity to use high-profile person to be marketer. He or she does not have to be artist or celebrity. Basic requirement is the huge numbers of follower and high traffic of visitor. This looks similar to endorsement, but affiliate marketers are free to promote many products. Commission will be paid after transaction is success. Company and advertisers have record regarding how many products come from certain accounts.
Further Reading
Oct 25, 2011

Oct 25, 2011

Oct 25, 2011