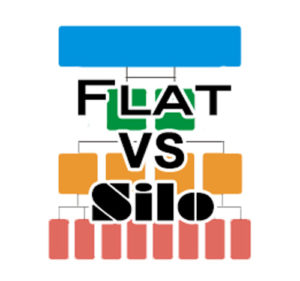 When it comes to site architecture, debate of flat vs. silo site architecture for SEO has been going on for a while. Marketers and SEO experts are still arguing which one is the best and which one do Google love. For beginners, this debate can be too much to handle because each is way too different from one another. So it requires different techniques that can too hard to handle because it should be done with consistency and require a lot of research. But if the architecture is proven to be the right choice, the reward is unbelievably fantastic. Google will keep your site close to them and it is wonderful news to develop your business. Before, you get to choose the site, let's learn about it one by one.
To reveal the facts on flat vs. silo site architecture for SEO, we should start with a flat hierarchy for website. This is considered to be the best choice of web design in College Station Texas. It is claimed to be it based on certain reasons. Flat hierarchy is claimed to be able to achieve better optimization with the use of more distinct category choices and shorter URLs. However, there are also times when more specific and deeper hierarchy gets better optimization. So, it actually depends on the type of the sites. If the sites are smaller with fewer products and categories, flat hierarchy is proven to be the ideal choice. Meanwhile, bigger sites with many products, categories and sub-categories, the deep content hierarchy shows better result.
And what about the silo site architecture? How much does Google love it? Well, Google actually loves Silo a bit more than flat hierarchy. This sitemap comes with pages that link down to the pages' children. For instance, the homepage links to the category page. Then, this category page links down to sub category of product pages and vice versa. This is a description of vertical silo and gives more hints on discussion of flat vs. silo site architecture for SEO.
The reason why Google loves Silo better than flat is because silo structure presents clean and clear order of links. This way, Google will find it much easier to see and to know about your sites. This order of link is not only ideal for Google but for users as well. Clearly organized content represents the quality of the sites. So, yes, Silo is better in Google's eyes. And, perhaps this should end the discussion on flat vs. silo site architecture for SEO.
Further Reading
Oct 25, 2011

Oct 25, 2011

Oct 25, 2011
Be our client today to get a Pre-SEO Analysis jump-start for your website. It's a free assessment and 100% awesome.
Let's do it