In the world of SEO, those 'cute animals' that Google has, such as pandas, hummingbirds, and penguins are similar to the story of the Horsemen of Apocalypse. The same story applies to the news about the coming of newest algorithm update "Mobilegeddon", which comes suddenly without warning. Google had announced that from April 21st, 2015 the use of mobile-friendly features will used for ranking signal. This will significantly influences the mobile-based searches in all languages around the world.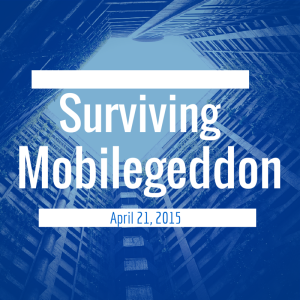 Leaked Features of the Upcoming Mobilegeddon from Google
It is true that Google had announced the coming of the new update early, but few details were leaded about the features. The good news is that Gary Illyes – an analyst of Webmaster trends – shared few leaded features about the recent algorithm update. They include the following:
Responsive design is not so influential to the ranking benefit anymore
To pass the mobile-friendly testing, Googlebolt should be enabled to move CSS & JavaScript slowly
The page level, instead of site-wide, does influence the mobile friendliness
The update does not influence tablets
A dedicated mobile App Indexing is being prepared by Google to surface useful contents from apps
Preparation of the Update
Actually, it has been years since Google told the webmasters on the importance of preparation for mobile. However, announcement of the Mobile Search update does much, since many webmasters are now relatively ready to welcome the update.  Right now, two different platforms are available, namely, mobile-friendly and responsive sites. However, if you are not sure whether to choose a dedicated mobile or responsive design, the first thing you should do is learning the advantages and disadvantages of each platform.
The following are some aspects to consider.
Customization
The first option you can have is constructing a separate mobile site, which is specially dedicated for mobile users. Such a site has fewer contents, different mobile-specific options, and unique navigation systems. A web designer is responsible to prepare the mobile-friendly site on the server. However, some important problems need to be considered. The first thing is device screen widths. Many options are available in the market now. They range from the largest one 1024px wide to the smallest one, 320px wide.
A mobile-based site must be able to tell the mobile device on the right display. It is able to deal with any resolutions despite changes in CSS files. This will affect how all of the elements on the web pages look. The website will be displayed in related gadgets, from tablets, Smartphone, to laptops and even computers.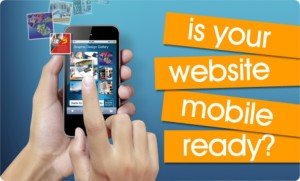 Design
Mobile-friendly designs are relatively simple and require fewer development costs. However, the case is different for building a responsive website.  More costs are required, particularly when it comes to 'lifetime' cost of website development. In the end, when the webmasters have got used to it, the costs for developing a responsive website and optimization will be much more effective. It means that future updates will not be necessary despite multi-version browsers and devices.
 Search Engine Optimization (SEO)
Most of mobile-friendly sites have a sub-domain, such as m.domain.com. That is fine, but make sure that it utilizes canonical tags that point to desktop URL. At the same time, this will also handle any issues related to duplicate contents. Furthermore, mobile-based and desktop pages can compete for ranking. On the other hand, a responsive site does not need any special consideration related search engine optimization.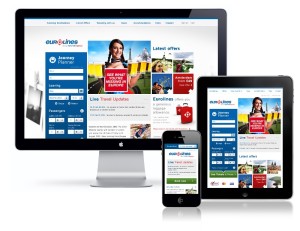 Link Building
Logically, you need fewer costs to build links for two sites than you do for a single site. However, the approach is different for a mobile-responsive site.
Sales
Many companies have proved that mobile-based sites have better statistical records. It is because the sites are specifically designed for mobile platforms. In addition, they work faster and more user-friendly. In other words, mobile-based sites are more suitable for mobile users than the responsive designs are.
Preparation for future updates
Even if that your site meets mobile-friendliness test, it is not necessarily able to get in line with future updates. The first priority is how to keep on the top ranking of mobile search trends. The current mobile designs may not work in case the mobile devices and browsers are updated in the future. On the other hand, responsive sites will be able to adapt to the newest devices and browsers. In other words, they are more cost-effective since they are one-time investment.
Summarizing the Advantages and Disadvantages
Are you still in doubt on whether to choose a website with responsive or mobile designs? Both have their own advantages and disadvantages. For more details, the following are the summaries.
Advantages of mobile sites
Mobile-based websites are easy to customize for mobile users, since they are specially designed for them. In addition, they are simpler and less expensive, since you only invest once and need no adjustment in case that the devices and browsers receive future updates.
Disadvantage of mobile sites
Despite once-in-lifetime investment, a mobile site requires repeated maintenance. It means that when you need to update the contents of multiple websites, more costs will be required. Even though no update is necessary, re-working is probably important to make it suitable for future browsers.
Advantages of responsive website
One of the advantages of responsive web design is its flexibility. It is able to work on different devices. Therefore, only a single site needs to be built and maintained. Secondly, Good recommends this platform, as it offers more promising return on investment.  Such a website needs less maintenance to adapt to the new updates in browsers and devices
Disadvantages of responsive website
First of all, you need more initial cost for website development even though is only once a lifetime.
Conclusion
The decision to choose mobile-friendly sites or responsive sites really depends upon its focus and objectives. The most important thing is that the website must be easy to navigate, easy to use, relevant and helpful. This way, it will be easier to rank higher in Google organic search, no matter what type of website you have.